01 May 2014
Sprint Changes Its Spots
Sprint's Sound Sessions platform demonstrates how carriers will attempt to differentiate themselves through the bundling of third party OTT services (like Spotify).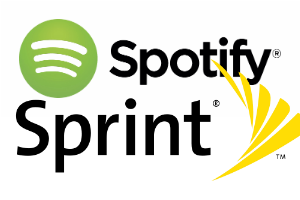 I have argued in the past that OTT service providers like Facebook may try to make exclusive partnerships with carrier partners who will subsidize customer access to the OTT services. The carriers benefit from such partnerships by differentiating themselves from their competitors.
Well, Sprint has announced that it will be releasing a new music entertainment platform that will include, among other things, subsidized access to Spotify. Specifically, Sprint details Sound Sessions as including:
Spotify – Sprint is giving customers access to Spotify's catalogue of more than 20 million songs. Spotify allows users to play music on demand, create playlists, discover new music, share tracks with their friends, listen to songs offline, and listen to music without ads across multiple devices.

Sprint Music Plus – Sprint's official music store and player for music tracks, albums, ringtones and ringback tones.

Music Live – an immersive and interactive experience that is continuously updated with the latest music news, current hits, new music and featured services. The "always-on" live experience enables customers to discover and engage with services that include Spotify, Music News Feed, Top Songs, NextRadio (FM Radio) – Music Downloads, Ringback Tones, Ringtones and ID-a-Song services.

NextRadio – an application for listening to local FM broadcasts on customers' smartphones.
According to Sprint's chief marketing officer, the goal of Sound Sessions is the following: "If music is an important part of your life, then Sprint will become the wireless provider for you."
It looks like Sprint, the also-ran wireless carrier that is trying to become a legitimate competitor to the AT&T / Verizon duopoly, is going to try to make its wireless service more attractive by providing best in class OTT services that matter to consumers. Masayoshi Son, the controlling shareholder of Softbank (and thereby Sprint), is taking a cue from his friend Steve Jobs and focusing on music first. After all, Jobs proved how important music is to consumers, and Apple's success with the iPod and iTunes is both what re-launched Apple and what paved the way to the launch of Apple's biggest product of all, the iPhone.
Whether Sprint will be successful with this endeavor will be dependent on the quality of service that Sprint provides. But if Son is able to build out a strong competitive wireless network, then the judicious bundling of OTT services will likely help Sprint gain market share. And if Son is serious about starting a price war with AT&T and Verizon, then hopefully all of us in the U.S. will see better wireless service, innovative OTT product bundles, and a stabilization (and maybe even a decrease) in ARPU.
One can always hope, at least.